Bases App
Use the Bases App to work with content in Bases, databases of rich, connected content that drive websites, apps, documentation and other digital productions.
Watch the video* above, or follow the step-by-step instructions below.
Launch Bases
To launch the Bases App:
Click "APPS" in upper-left.
Select "Bases".
Bases View
Once launched, the Bases View will display all Bases you are authorized to access, along with the content types they contain. Click a Base or content type tile to open it. If authorized, you can also add, rename and remove Bases.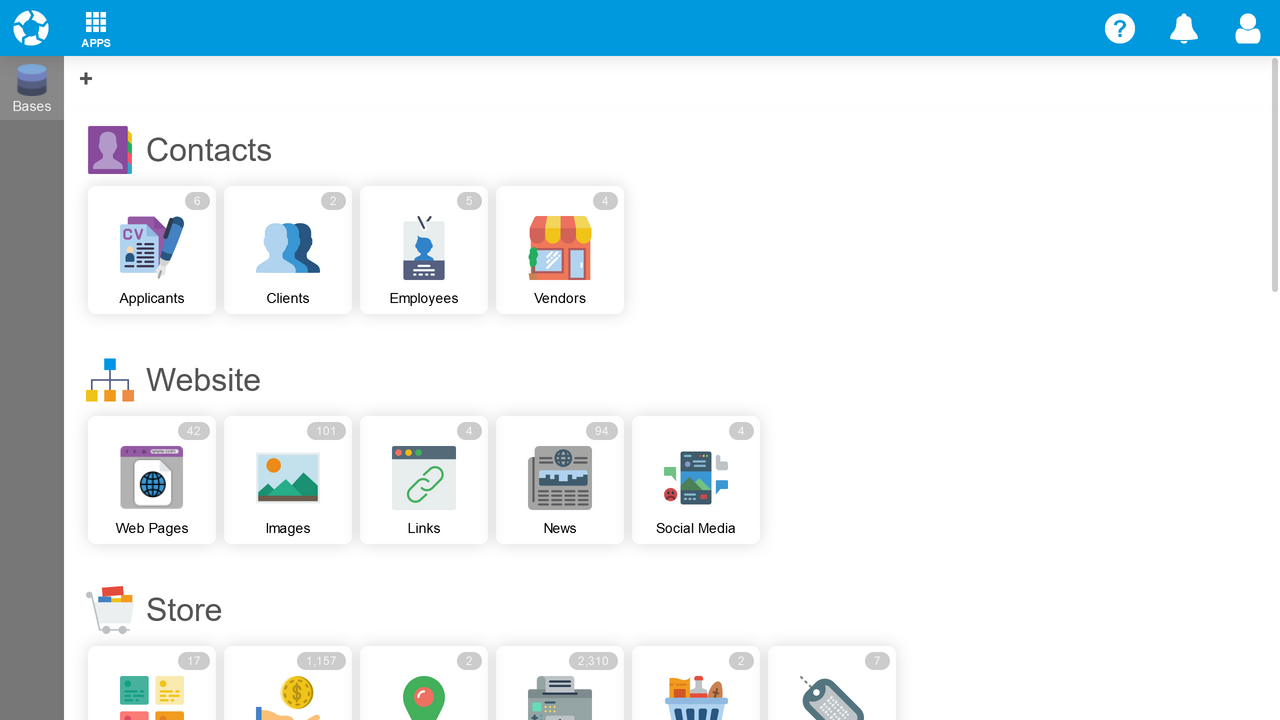 Add a Base
To create a new Base, click the "+" button in the top-left of the Bases View. If you don't see the button, you may not be authorized to add a Base.
Click "+".
Enter a Title.
Click "Add".
Open a Base
To open a new or existing Base, click its icon or title (ie. "Contacts" or "Website" in screenshot above).
There are also a few shortcuts for common tasks:
Edit Content - Click a content type to immediately list all content of that type.
Add Content - Hover over a content type within a Base and click the "+".
Edit a Content Type - Hover over a content type within a Base and click the gear.
* Video contains Royalty Free Music from Bensound