webCOMAND 3.0.26 Released
webCOMAND 3.0.26 introduces Gallery View along with minor improvements and bug fixes.
Gallery View
The new Gallery View displays a thumbnail image to represent photos, videos and other visual content.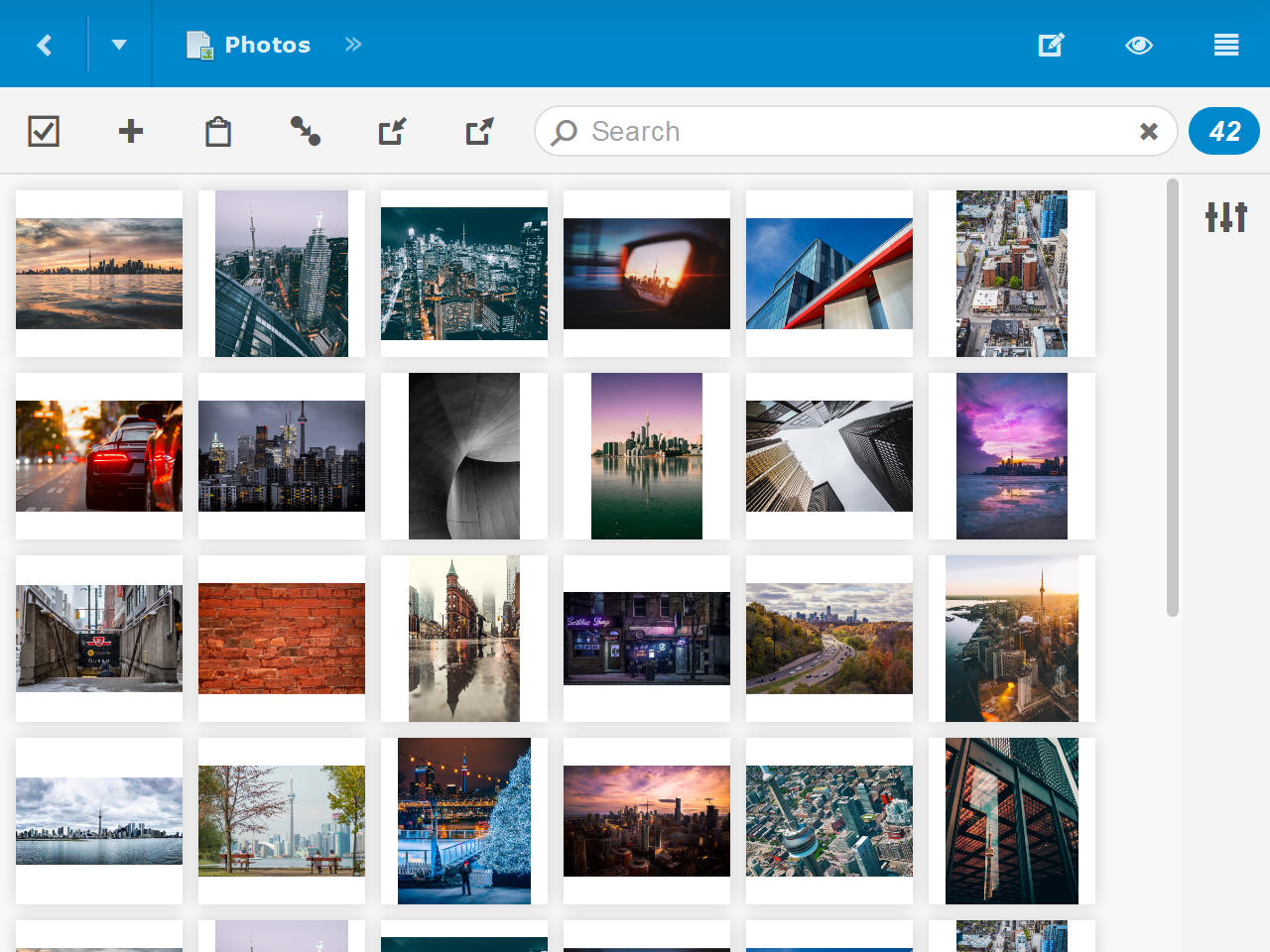 The thumbnail image size and captions can be customized from the right sidebar, and a pop-up slideshow mode can be used to browse large versions of each image one at a time.
The usual collection options are also available, including search, selection, import and export.
Customization
Developers can leverage existing webCOMAND features to produce custom thumbnails from image content and built-in image processing features (ie. #IMAGE).
For more information, see Gallery View.
Improvements
Delete Content Type - A new Delete Content Type option has been added to the upper-right options within the Content Type Editor (WC-126).
Disable Login - A new configuration option has been added to disable the webCOMAND Login and UI with the ability to display a custom message or web page. (WC-140)
Bug Fixes
Content Type Editor Validations - The webCOMAND UI header no longer scrolls out of view when a new validation is added (WC-143).
Publishing Sidebar - Publication Records now open correctly from the Publication Records section (WC144).
Long Lines in HTML Emails - Long lines of text in HTML emails are now properly preserved when the email is encoded, where HTML tags and attributes could previously be broken (WC-139).